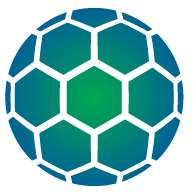 Role:
Accounts Payable Specialist
Schedule: Monday-Friday, 8am-4:30pm
Pay: Starting at $21/hour
I.     Organizational Relationships
     Reports To:          Accounts Payable Supervisor – Invoice Processing
     Supervises:           None
II.  Position Summary
The Accounts Payable Specialist is responsible for the overall payables process ensuring vouchers are handled accurately and efficiently. The experienced individual performs crucial job duties to ensure suppliers are paid for services and products rendered in accordance with the payables department best practices. Maintains strong working relationships with Client locations, suppliers, and other departments. 
III. Principal Duties and Responsibilities
The following is a summary of the major functions of this individual's job. He or she may perform other duties, both major and minor, which are not mentioned below, and specific functions may change from time to time. Competency will be determined by direct observation.
Codes invoices, check requests, credit memos, and other similar items utilizing the company's proper general ledger coding structure.

Reviews a high volume of supplier invoice and credit memo documents for accuracy and critical information in order to determine appropriate location in which to charge as well as proper general ledger coding, remittance and payment methods, due dates impacting discounts or late fees, purchase orders, RTVs, or other necessary payables information.

Audits supplier information when processing to notify Accounts Payable Content Coordinators of any necessary updates or corrections to the supplier records.

Follows standard procedures and best practices when entering and processing data within the financial system.

Processes journal vouchers according to acceptable guidelines and monetary thresholds.

Researches invoice discrepancies, corrects and resolves denied vouchers, and alleviates voucher and payment holds.

Monitors and ensures urgent vouchers route appropriately through workflows and approvals to payment.

Investigates and resolves issues associated with the processing of purchase order vouchers, invoices, and credit memos.

Performs invoice uploads using Excel templates.

Assists in the communication and interaction with suppliers or locations on a variety of inquiries, reconciliation of statements, and resolution of issues.

Performs other duties or projects as assigned in support of the Accounts Payable Department.

Promotes corporate integrity through compliance with the Corporate Responsibility Program.
IV. Minimum Education, Training and Experience Required
A high school diploma is required with at least three years' experience in a complex, high-volume accounts payable processing role.

Experience processing payables in a shared service center or multi-location environment preferred.

Strong knowledge of general ledger accounts and coding required with experience in healthcare preferred.

Advanced computer skills including proficiency in Microsoft Office Suite particularly Excel is required with knowledge to perform V Lookups or create pivot tables preferred.

PeopleSoft and/or Oracle Cloud experience preferred but not required.
V.   Skills and Abilities
Excellent typing, data entry, and 10-key skills.

Able to handle a wide variety of responsibilities in a fast-paced environment.

Ability to take initiative with little supervision and work independently in a changing environment.

Ability to exercise judgment, discretion and maintain confidentiality at all times.

Strong analytical and problem-solving skills.

Quick learner and detail oriented with accuracy and timeliness.

Excellent organizational and time management skills ensuring deadlines and expectations are met and follow-up is performed to resolve outstanding items.

Comfortable interacting with associates of all levels or positions.

Ability to build and maintain positive working relationships and foster teamwork across the organization displaying diplomacy and strong interpersonal skills.

Strong verbal and written communication skills including excellent phone etiquette.
VI. Physical Requirements
Strength – Position requires ability to occasionally push/pull light objects and to lift light objects.

Manual Dexterity – Position requires incumbent to constantly perform moderately difficult manipulative skills such as typing, etc.

Coordination – Position requires incumbent to constantly be able to perform task, which require hand-eye coordination such as keyboard skills and running computers, etc.

Mobility – Position requires incumbent to constantly sit for prolonged periods of time.

Visual Discrimination – Position requires incumbent to constantly see objects closely as in reading.

Hearing – Position requires incumbent to constantly hear normal sounds with some background noise, as in answering the telephone, and to be able to constantly distinguish sound as voice patterns.
VII.       Mental Requirements
Concentration – Position requires incumbent to constantly concentrate on fine detail with some interruption.

Attention Span – Position requires incumbent to constantly attend to task/function for longer than 60 minutes at a time.

Conceptualization – Position requires incumbent to constantly be able to understand and relate to the theories behind several related concepts.

Memory – Position requires incumbent to constantly be able to remember multiple tasks/assignments given to self and others over long periods of time.

Communication – Position requires incumbent to constantly be able to communicate verbally, using advanced level vocabulary and be able to constantly communicate in writing, using advanced written skills.
VIII.   Working Conditions
·      Job can be stressful with multiple demands. May require extended working hours.
Calculated Hire provides equal employment opportunities (EEO) to all employees and applicants for employment without regard to race, color, religion, national origin, age, sex, citizenship, disability, genetic information, gender, sexual orientation, gender identity, marital status, amnesty or status as a covered veteran in accordance with applicable federal, state, and local laws.
JO-2303-134020