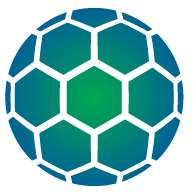 AP Specialist
6 Month Contract
Hybrid in Eagan, MN
$22/hour
This position is responsible to process vendor invoices within corporate ERP systems in conjunction with company policies and standard internal control procedures. You must have excellent communication skills, both verbal and written; be detail oriented, adaptive, analytical, professional, and reliable; and be able to work independently and with a team in a fast[1]paced and high-volume environment with emphasis on accuracy, customer service and timeliness. You will also support business unit customers and vendors through the entire procure to pay process and at the same time seek process improvement efficiencies as well as understand corporate structures, business contacts and stakeholders. You will need to have a learning agility to understand the full procure to pay process and the systems involved.
Responsibilities & Duties:
Invoice Processing / Vendor Management
•        Process PO related invoices and non-PO invoices in a timely manner while ensuring compliance with company policies and customer expectations.
•        Work with vendors, Sourcing, and appropriate internal business unit representatives to resolve any discrepancies in a timely and customer focused manner
AP Process Support/FSS Department Support
•        Support vendor invoice delivery from a manual to automated environment.
•        Participate with Sourcing and business unit representatives to manage purchase order maintenance as it relates to the processing of vendor invoices.
•        Research and answer inquiries from vendors and internal personnel in a timely and customer friendly manner regarding invoice payment status.
•        Participate in special projects and other miscellaneous duties as assigned.
•        Prioritize tasks to ensure all deadlines are met.
•        Identify and communicate internal control gaps or process inefficiencies to AP supervisor and manager while bringing potential solutions forward.
•        Participate in special projects and other miscellaneous duties as assigned.
•        Participate and support the corporate Lean initiative.
Education, Certifications and/or Professional Credentials
•        Associate Degree in Accounting, Finance, or Business Administration or other related business degree program or 4 years of A/P or accounting experience.
•        Accounts Payable Specialist (APS) or Certified Accounts Payable Associate (CAPA) certification.
•        3 years accounts payable, accounts receivable, bookkeeping, or other related accounting experience (additional education may partially offset experience requirement)
Knowledge, Skills and Abilities
•        Proficient in Microsoft Office including Outlook, Excel and Word
•        In-depth knowledge of accounts payable within SAP and Coupa
•        Strong multitasker, comfortable in a fast-paced environment
•        Analytical mindset
•        Strong focus on: Process Improvements o Customer Service
Calculated Hire provides equal employment opportunities (EEO) to all employees and applicants for employment without regard to race, color, religion, national origin, age, sex, citizenship, disability, genetic information, gender, sexual orientation, gender identity, marital status, amnesty or status as a covered veteran in accordance with applicable federal, state, and local laws.
JO-2302-133383