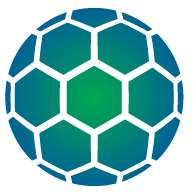 Bi-Lingual Health Insurance Agent (Seasonal)
As a Seasonal Inside Sales Representative, you will be responsible for generating new membership into a Cigna Medicare Plan during the Annual Enrollment Period
October 15th – December 7th on the merits and benefits of the plans, including
provisions of care and how they address the needs of Medicare beneficiaries. You will develop leads through inbound calls, and you will enroll customers directly over the phone. 
This role will adhere to the Federal and State regulations governing the representation and sale of Medicare Advantage and Medicare Supplemental and Prescription Drug Plans.
Here's a little more about what you'll do:
·        Handle inbound calls with the goal of telephonic enrollment once customer confirms eligibility and willingness to do so, after presenting all benefits and services of the appropriate plan.
·        Manage a book of leads, which includes conducting multiple outbound calls to unsold leads in order to convert them to sales
·        Enter and track all leads in the clients Medicare contact management system and follow up on those leads in a timely manner, providing accurate dispositions of leads with follow-up information.
·        Participate in assigned sales team events and special projects, including out-bound calls to supplied leads.
·        Provide feedback and guidance on market changes, marketing campaigns, plan operations, and delivery system issues.
·        Must be able to attend the entire duration of the training sessions June/July/August through September 2022 contingent on hire date
·        Other duties as assigned.
What you should have:
·        High School Diploma or equivalent required, Bachelor's degree preferred.
·        Must be available to work evenings, weekends and holidays and commit to and adhere to a phone schedule and shift. Standard shifts are anywhere between 7:00am and 10:00pm and are subject to change based on staffing needs. 
·        Excellent customer focused phone skills to create rapport, express complex medical services and adhere to strict call scripting, policy, and procedures.
·        Excellent oral and presentation communication skills. Outstanding listening skills and the ability to probe, then link features of the plan to customer needs.
·        Must possess solid time management skills and the ability to prioritize assignments in order to maximize sales opportunities.
·        Ability to exercise independent judgment within established company guidelines.
·        Must possess strong attention to detail and excellent computer skills.
·        Proficiency in MS Office Suite with excellent Word skills required; proprietary contact management system (Salesforce) experience preferred.
·        2+ years successful direct to consumer sales experience preferred
·        Experience interacting with the senior population preferred
·        Experience in developing self-generated business preferred
·        Fluent in English and Spanish
·        Life and Health Insurance license for the state you reside in.
Calculated Hire provides equal employment opportunities (EEO) to all employees and applicants for employment without regard to race, color, religion, national origin, age, sex, citizenship, disability, genetic information, gender, sexual orientation, gender identity, marital status, amnesty or status as a covered veteran in accordance with applicable federal, state, and local laws.
JO-2203-121288