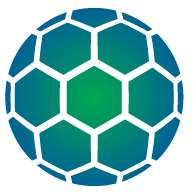 Business Analyst III
Energy Distribution and Customer Delivery
Locations: Uptown Charlotte, NC and/or any Operations Center in the NC / SC Service Area
Calculated Hire is searching for Business Analyst (level III) to join a growing team at our utilities client based in Charlotte, NC. This team is responsible for providing regular reports, process improvement consultation, data analysis, and other tasks to Distribution and Customer Delivery projects. These roles are beginning as a contract through the end of 2021.
Responsibilities
·      Analyzes company functions, processes, and activities to improve computer-based business applications for the most effective use of money, materials, equipment, and people.
·      Typical Functions:
·      Utilizes available computer systems resources and personnel to carry out analysis to support management's quest for performance improvement.
·      Reviews and analyzes information, forecasts, methods, schedules, systems, processes, and procedures.
·      Determines most useful business solutions for the company.
·      Recommends alternative solutions to management as to courses of action that best meet the organization's goals.
·      Performs duties concerned with the design and improvement of computer-based business systems.
·      Works closely with senior managers to identify and solve a variety of computer-based business system problems.
·      Analyzes requirements, procedures, and problems to automate processing or to improve existing business systems.
·      Confers with personnel of organizational units involved to analyze current operational procedures and identify problems.
·      Solicits from management symptoms of problem, formally defines the problem, breaks problem into component parts, and gathers information about each of these parts from a variety of sources.
·      Selects the most appropriate analytical technique.
·      Utilizes several study techniques including simulation, linear and nonlinear programming, dynamic programming, queuing and other stochastic-process models, Markov decision processes, econometric methods, data envelopment analysis, neural networks, expert systems, decision analysis, and the analytic hierarchy process.
·      Writes description of business needs, business program functions, and steps required to develop or modify computer-based business systems.
·      Reviews computer system capabilities, workflow, and scheduling limitations to determine if requested program or program change is possible within existing system.
·      Studies existing computer-based business systems to evaluate effectiveness, and develops new systems to improve production or workflow as required.
Requirements:
·      Need someone who is excellent at reporting and data mining
·      Previous experience with Distribution / Customer Delivery Project / Operational Experience would be a huge plus
·      Proven ability to work in a self-sufficient manner
·      6-9 years of experience of Business Analyst experience
Calculated Hire provides equal employment opportunities (EEO) to all employees and applicants for employment without regard to race, color, religion, national origin, age, sex, citizenship, disability, genetic information, gender, sexual orientation, gender identity, marital status, amnesty or status as a covered veteran in accordance with applicable federal, state, and local laws.
JO-2101-107367