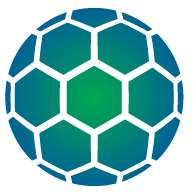 DIGITAL MARKETING LEAD
This position:
Manages digital staff in the development, approval, production, implementation and evaluation of various branding strategies, promotional campaigns and media relations initiatives that support corporate priorities both internally and externally
Coordinates web sites, social media, and other channels with external communications, advertising, community relations, special events, sponsorships, media relations, social media, stakeholders, Web, and community collaborations to ensure integrated communications that achieve corporate objectives with the external audience
Develops and manages web site content, including photographic, graphic, and video content, for all TriHealth internet and intranet sites, including sub-sites for various system entities and departments, using information architecture, publishing, graphic design, W3C best practices, search engine optimization (SEO) and search engine marketing (SEM), and marketing expertise
Plans and executes strategy for enterprise social media activities across all platforms, including developing and managing all content
Provides leadership to all levels of the organization on using web, social, and multimedia technologies to meet internal and external goals; · Evaluates success of digital initiatives
Partners with information systems on strategic planning of enterprise digital activities and prioritizes current IS projects to ensure patient, physician, consumer and employee expectations are met
Digital Strategy
Own, manage and execute digital strategy among the Marketing Digital Team

Forward-thinking, especially regarding the digital aspects of health care industry (moving from fee for service to value outcome; merging digital initiatives with patient records)

Align services and content    

Strategize ways to engage patients/potential patients to move them into action     

Map out care streams; patient journey, for continuity of care Technical Knowledge

Digital Marketing Display, AdWords, Programmatic, GoogleMyBusiness, BrightEdge,

Search Engine Marketing, Search Engine Optimization

Web Content Management System from publish to production; web architecture Email marketing     

Social asset management

Organic and paid social (Facebook, Twitter, Instagram, LinkedIn, Pinterest), Toolkit, HootSuite     

Physician Finder application

Mobile applications Traits

Ability to manage and motivate a team.

Desire for continuous learning; stay up on new trends.

 Adept at thinking both strategically and tactically. 
Skills
Research/User Experience

Ability to match channels with needs

Serve on committees, work on teams Facilitate/bridge the relationship between IT and the Marketing Digital Team

Process management and process improvement

Field and assess new products/services

Build work plans  
Elements from the job description: This position provides strategic leadership and direction for digital activities, including external web sites, campaigns, social media, multimedia, print publications, and projects that create engagement, align with corporate priorities, achieve business objectives, strengthen the brand and enhance the corporation's reputation. This position has a working knowledge of internal and external audiences and marketing, information technology tools, online marketing tools, social media applications, and programming, as well as demonstrated strength in effectively advancing the use of these technologies and managing staff.
Calculated Hire provides equal employment opportunities (EEO) to all employees and applicants for employment without regard to race, color, religion, national origin, age, sex, citizenship, disability, genetic information, gender, sexual orientation, gender identity, marital status, amnesty or status as a covered veteran in accordance with applicable federal, state, and local laws.
JO-2103-109084