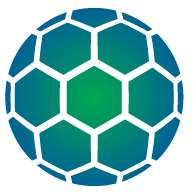 The 

Digital Media Business Analyst 

will be responsible for working closely with internal 84.51° commercial business units to define media requirements for business systems, work with developers and system administrators to understand those requirements and assist in the testing of the resulting system changes.

Minimum Skills required:

·

        

Strong written & verbal communication skills.

·

        

Ability to focus on details.

·

        

Demonstrate strong organizational skills which will be used to appropriately document requirements, maintain project plans, organize and run meetings, and participate in testing.

·

        

Proactive thinking and behavior: being able to anticipate, plan and execute in ways which help drive and increase the efficiency of our business.

·

        

The ability to collaborate and work effectively with leaders and team members of all 84.51° functions.

·

        

The ability to work with minimal supervision, in a team-oriented, collaborative environment, and be able to effectively communicate within the team.

·

        

Maintain high levels of customer service at all times.

·

        

Must be able to manage and coordinate multiple requirements projects simultaneously.

·

        

A documented history of successfully driving projects to completion.

·

        

Must be able to build and maintain a positive relationship with vendors and internal suppliers and customers.

·

        

Understanding of data and data governance principles.

·

        

Bachelors degree in Computer Science or related field is preferred; equivalent work experience will be considered.

·

        

Working knowledge of Microsoft Office software including Outlook, Word, Excel, PowerPoint and Project. Knowledge of Access and Visio is also recommended.

Position Specific Skill Preferences/Desires:

·

        

Understanding of media planning & buying, including knowledge of metrics by channel

·

        

Understanding of how to use the media data for forecasting and invoicing

·

        

Experience using digital buying platforms, for example, Media Ocean Prisma and Xandr

·

        

Expert knowledge and understanding of requirements gathering is required.

·

        

Expert knowledge and understanding of quality assurance and acceptance testing is required.

·

        

Minimum of 4 years of experience in the role as Business Analyst.

·

        

Experience in Salesforce and Dynamics 365 Finance and Operations is a plus
Key Responsibilities
• Work closely with the business to make recommendations based on media experience and identify and document system requirements based on the analysis of business needs, objectives and existing systems capabilities.
• Work closely with vendors and internal software personnel to ensure requirements and functional designs are translated accurately into the delivered product.
• Develop accurate and complete quality assurance test plans and test cases to ensure requirements traceability and validation.
• Conduct quality assurance testing of systems and enhancements.
• Document and track software defects related to quality assurance and user acceptance testing, and ensure that they are resolved properly and in a timely manner.
• Coordinate and assist in user acceptance testing. 
• Participate in process analysis and improvement.
• Incident & defect management & resolution.
• Assist in training of users and answering questions.
• Establish and document processes to support all areas of responsibility.
Calculated Hire provides equal employment opportunities (EEO) to all employees and applicants for employment without regard to race, color, religion, national origin, age, sex, citizenship, disability, genetic information, gender, sexual orientation, gender identity, marital status, amnesty or status as a covered veteran in accordance with applicable federal, state, and local laws.
JO-2012-106973