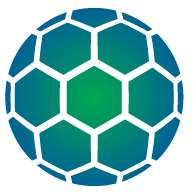 Engineering Design Associate – Utilities
Job Structure: 12-month contract, conversion likely
Location Options: Charlotte, NC / Raleigh, NC / Lake Mary, FL
Job Description:
The Engineering Design Associate will provide work management system, Design Tool data entry and general support to Designers and work management support teams as part of engineering and construction planning process. Candidates are expected to have strong computer systems knowledge and have the capability to work with independence. This position is accountable for providing accurate and timely work results which support safety, reliability, storm restoration, and cost management while providing high-level quality customer service. Major responsibilities and specific job duties include but are not limited to the following:
·      Perform Design Tool entry, work management system and general support to Designers and management of system queues
·      Enters projects as requested into the work management system using Designer field notes, templates, or other methods
·      Applies standard work plan designs to lower complexity new construction, corrective maintenance work, follow-up work, and/or other routine program work
·      Assists the Designers with general work order preparations, particularly for overhead and underground revenue work, major projects and other maintenance / program work
·      Copies/translate sketches/notes from Designers into appropriate format for attached construction prints on work orders in the work management system (eg. Residential, small commercial and lighting)
·      Completes work orders that do not require a field visit or guidance from a Designer.
·      Verifies/completes the dependencies in the work management system prior to releasing job(s)
·      Assists Designer with updating work management system for status, project comments, or customer comments and contact information
·      May handle in-bound customer requests requiring collaboration with internal/external customers.
·      Performs customer calls as requested for various work management system tasks and coordinates with responsible parties regarding right-of-way, site ready, schedule, re-schedules, Contribution in aid of Construction (CIAC), invoices, site delivery
·      Compiles, reviews, and prints reports from work management system as needed
·      Contacts customers to confirm project details and schedules (depending on Enable)
·      Assists in managing communications for Designers such as creation/scheduling of customer outages and letters, manually generated invoices (CIAC), and other general communications with customers as necessary; Communicate, coordinate, and develop solutions for a broad range of requests between Designers and Schedulers, Construction & Maintenance (C&M) Specialists, and others as needed (ex. phone number lookup to in-depth work management/design tool changes)
·      Reports job status details to Designers, C&M Specialist, and/or contract construction crews as needed
·      Handles customer information system inquiries and centralized group requests
·      To and from requests from centralized subdivision design
·      Supports designer and customers with obtaining information out of customer information systems
·      Engagement/Safety and other
·      Prepares for and provides storm support as needed
·      Supports Human Performance safety culture through active participation in safety meetings
·      Follows ergonomics and office safety guidelines
·      Supports corporate initiatives
·      Demonstrates a commitment to continuous learning and development
Desired Qualifications:
·      Demonstrates proficiency in Microsoft Office suite
·      Demonstrated proficiency in computer-based work management systems
·      Demonstrates excellent customer skills
·      Possesses effective written and verbal communication and interpersonal skills
·      Collaborates effectively in a team environment
·      Exhibits flexibility and dependability during storm events and regular work – some overtime may be required
·      Effectively manages stressful situations
·      Associates degree in technical field of study
·      One to three years of providing customer service support with strong analytical and problem-solving abilities
Calculated Hire provides equal employment opportunities (EEO) to all employees and applicants for employment without regard to race, color, religion, national origin, age, sex, citizenship, disability, genetic information, gender, sexual orientation, gender identity, marital status, amnesty or status as a covered veteran in accordance with applicable federal, state, and local laws.
JO-2108-114363