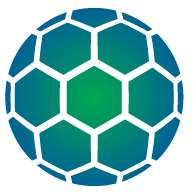 Fraud Representative
Location: Kansas City, MO
Employment: 3-month contract à Permanent
Calculated Hire is looking to help build out the Fraud department of their leading Telecommunications client. The Fraud Representative primarily handles various functions associated with fraud and abuse. The primary responsibility of this opportunity is to identify, investigate, and properly address customer who may have created fraudulent accounts.
Duties and Responsibilities:
·      Actively and consistently supports all efforts to simplify and enhance the customer experience.
·      Leverage appropriate resources to support the identification and initiation of fraud or abuse investigations, and ensure relevant information is appropriately collected, analyzed, and documented
·      Requests additional caller documentation when required for investigation
·      Completes investigation/documentation and provides communication back to the caller
·      Bring resolution to fraudulent claims by employing tools that detect and disrupt fraud schemes
·      Evaluate, process, and document identity theft and customer validation claims
·      Exceed customer expectations by understanding their specific requirements and impact
·      Utilize defined metrics for tracking and reporting
·      Adapts procedures, processes, tools, equipment and techniques to accomplish the requirements of the position
·      Perform other duties as requested by supervisor
Required Qualifications:
·      Ability to read, write, speak and understand English.
·      Working knowledge of cable or telecom operations, fraud investigation and/or detection and analysis, and laws/regulations related to fraud and general risk management
·      Critical Thinking skills, ability to make decisions and communicate them despite negative reactions
·      Ability to be organized, detailed, meet deadlines, manage time, and maintain accuracy while in a fast paced, high volume environment
·      Demonstrated customer interface with good negotiating skills.
·      Ability to make sound decisions and use proper discretion in handling customer issues within company guidelines
·      Possess good verbal, written and interpersonal communication skills in order to communicate effectively and professionally with internal and external customers, while maintaining confidentiality
·      Proficiency with Microsoft Office (Excel, Word, Outlook, SharePoint)
·      General knowledge of Fraud operations, policies and procedures
·      Self-starter possessing the ability to work independently while supporting a team environment
·      Enthusiasm and interest in Fraud, compliance and related services
·      Ability to remain empathetic while communicating risk decisions, ability to de-escalate calls when communicating difficult messages
·      Must be able to work in a team environment and adhere to company guidelines and practices.
·      Ability to effectively present information and respond to questions from leaders, clients, customers, and the general public
·      Demonstrated working knowledge of computers, spreadsheet and word processing software is required
·      Requires self-motivation, accuracy, problem solving and the ability to perform effectively in a fast paced multi-tasking environment
·      Operational knowledge of Sales & Customer Service is preferred   
·      Ability to remain adaptable and resilient to all situations displaying positive behavior that is aligned with Spectrum values
Education
High school diploma or general education degree (GED)
Bachelor's degree from a four-year college or university; or equivalent training, education or experience preferably in a field related to fraud OR 3+ years of experience in fraud.
Related Work Experience                            
Number of Years – 1+
Related experience in similar field and/or training – 1+
Experience dealing with and resolving difficult and escalated issues – 2+
Experience in fraud or customer service preferred – 2+
Calculated Hire provides equal employment opportunities (EEO) to all employees and applicants for employment without regard to race, color, religion, national origin, age, sex, citizenship, disability, genetic information, gender, sexual orientation, gender identity, marital status, amnesty or status as a covered veteran in accordance with applicable federal, state, and local laws.
JO-2104-110562