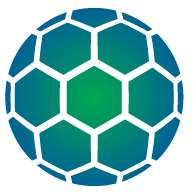 Auditor I
Experience: Entry Level
Location: Frankfort, KY
Remote Hybrid
Calculated Hire is looking to hire an Auditor I for one of our clients in the public sector. This is a great opportunity to directly impact the citizens of Kentucky! Starting off as a 6 month contract and transitioning to a full-time employee allows you the opportunity for upward mobility and to lay the foundation for your career!
Performs beginning professional level audit work in the analysis of financial and statistical records, reports and statements, and accounting policies and procedures; and performs other duties as required.

Applies professional auditing standards, methods and procedures to identify, analyze and make recommendations concerning the accuracy of accounting systems.

Examines and tests ledgers, journals and other books of original entry for compliance with federal and/or state policies and regulations.

Prepares 

work-papers

 and accumulates documenting evidence in support of audit adjustments, recommendations and reports.

Attends meetings and training sessions to develop and improve audit skills; and to develop a working knowledge of federal and state policies and regulations governing the programs, reports and statements to be audited.
Education: Graduate of a college or university with a bachelor's degree (must include twenty semester hours or thirty quarter hours in Accounting). 
Certification as Certified Public Accountant or as a Certified Internal Auditor is the only substitute for the required education.
Additional Requirements: Valid driver's license. Must submit to drug and background screen. Some travel to audit sites may be required.
What's in it for you?
·        Free parking.
·        Full benefits.
·        Support from manager, peers and ME!
·        One step interview process.
Benefits of working with Calculated Hire: 
·        Direct communication with the hiring manager allows us to have a deep understanding of the timeline and move you through the interview process faster. 
·        Dedication to keep an open line of communication and provide full visibility. 
·        Calculated Hire is an equal opportunity employer. 
Calculated Hire provides equal employment opportunities (EEO) to all employees and applicants for employment without regard to race, color, religion, national origin, age, sex, citizenship, disability, genetic information, gender, sexual orientation, gender identity, marital status, amnesty or status as a covered veteran in accordance with applicable federal, state, and local laws.
JO-2303-134026