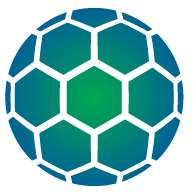 Manager – Capacity Planning & Strategy
Job Summary
Manager, Capacity Planning & Strategy is responsible to review reports to measure forecast to actual performance data across operational business lines comparing CareSource performance to those of identified partner vendors that will reveal analytical intelligence where defined business decisions can be established and implemented.
Essential Functions
Deliver regulatory and contractual required reporting for all lines of business, ensuring 100% accuracy and meeting required deadlines. Partner with cross functional stakeholders to identify root cause of any missed metrics.
Implement agent scorecards, providing views of daily, weekly, monthly and annual performance for use in employee development, performance management, and annual reviews across clinical and non -clinical call centers.
Develop, plan, coordinate and direct continuous improvement program and effectively build accountable outcomes
Leads improvement initiatives that provide value and improve member/provider outcomes
Assess current state processes and improvement opportunities and effectively applies process improvements by applying Lean, Six Sigma, DFSs etc. methodologies and develops a platform of continuous improvement and knowledge transfer
Ensures improvement initiatives are focused and aligned with improving key operational functions and organization goals. Participates in organizational strategic planning to advance a culture of continuous improvement
Perform periodic audits of reporting inventory to ensure data integrity, accurate formulas, and consistency across reports.
Ensure call center engineering is configured and designed to accurately track metrics required by state regulations.
Partner with engineering teams to escalate and resolve any technology related issues impacting ability to service members and providers in both clinical and non-clinical call centers.
Maintain, analyze, and report on monthly/annual budget trends to ensure proper invoicing and expense management
Improve process capabilities as it relates to Workforce optimization, capacity planning and forecast analytics to +/- 5% accuracy
Create and maintain 6-24-month staffing plan for all lines of business across clinical and non-clinical call centers
Evaluate enterprise staffing needs and weigh against effectiveness of available internal capacity. Ensure leadership team & real time team are aware of unmitigated capacity shortages that will put key performance indicators at risk
Analyze forecasted volume with consideration to historical trends and initiatives known to impact workload minutes or staffing
Perform any other job duties as requested
Education And Experience
Bachelor's Degree in Business or Healthcare Administration or equivalent years of relevant work experience is required
Master's degree is preferred
Minimum of five (5) years of experience in call center forecasting, workforce management, and/or call center data analysis is required
Experience in a multi-site call center operation with at least 500 seats is required
Management experience is required
Competencies, Knowledge And Skills
Advanced knowledge of Microsoft Word, Excel, PowerPoint, and Visio
Strong data analysis and trending skills
Experience with WFM software
Knowledge of call center operations and trends
Strong process and analytical skills with the ability to articulate and define outcome measures that capture key performance metrics
Ability to work in a fast-past environment
Attention to detail
Ability to develop, prioritize and accomplish goals
Strong decision making and problem-solving skills
Exceptional written and verbal communication skills
Strong interpersonal skills & high level of professionalism
Ability to work independently and within a team environment
Effective active listening and critical thinking skills
Display a customer service, member-focused orientation
Licensure And Certification
Certified Lean Six Sigma Black Belt is preferred
Working Conditions
General office environment; may be required to sit or stand for extended periods of time
Calculated Hire provides equal employment opportunities (EEO) to all employees and applicants for employment without regard to race, color, religion, national origin, age, sex, citizenship, disability, genetic information, gender, sexual orientation, gender identity, marital status, amnesty or status as a covered veteran in accordance with applicable federal, state, and local laws.
JO-2111-117527