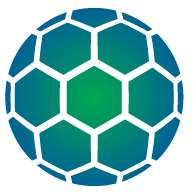 Senior Marketing Professional | Content Strategist
Humana's Primary Care Organization (PCO) is looking for an experienced and passionate Senior Marketing Professional to join the PCO's Marketing team as a Content Strategist for the Sales Enablement program. This marketing professional is responsible for leading the development and implementation of the sales support and enablement strategy targeted at B2B and B2C audiences for Humana's Primary Care Organization (PCO) supporting the Conviva Care Centers and CenterWell brands. This will lead the audit and optimization of our existing content, while also identifying new opportunities and producing fresh, effective assets to support our salesforce in the field. This position will leverage the strategic marketing plan to create compelling assets intended to drive growth. This includes owning the end-to-end content production process and working closely with team members, sales partners and agencies to lead the core team through flawless execution.
Within the Primary Care Organization, we want to help people everywhere, including our associates, lead their best lives. We support our associates to be happier, healthier, and more productive in their professional and personal lives, and encourage our people to build relationships that inspire, support, and challenge them. We promote lifelong well-being by giving our associates fresh perspective, new insights, and exciting opportunities to grow their careers. The Primary Care Organization is seeking innovative people who want to make positive changes in their lives, the lives of our members, and the healthcare industry as a whole.
As the largest senior-focused healthcare provider in the nation, and subsidiary of one the nation's leading integrated health companies, Humana, we put the needs of seniors at the forefront of everything we do. Our multidisciplinary team goes above and beyond to make our centers a leading health and wellness destination for communities in key Medicare markets. Our national primary care centers provide value-based care and represent nearly 200 physician practices, 450 clinicians, and 250,000 patients across the states of Texas and Florida.
The Primary Care Organization is in the midst of a significant growth strategy that requires a key focus on acquisition of new customers/patients and retention of current customers/patients while driving engagement across both. A critical component of the growth strategy is the ability to hire and retain best-in-class Physicians and talent in addition to cultivating relationships with a key cohort, health plan brokers and agents.
Responsibilities
·        Conduct a thorough audit of existing content to identify gaps, redundancies, and areas for improvement.
·        Develop a content strategy that aligns with the overall sales enablement program and business objectives.
·        Collaborate with cross-functional teams to gather information and insights needed to produce high-quality content.
·        Create and produce engaging content that resonates with our target audiences, prospective senior patients and agents/brokers.
·        Establish and maintain a content production process that is efficient, effective and scalable.
·        Measure and analyze the effectiveness of content and adjust the strategy and production process accordingly.
·        Influence and collaborate effectively with Sales executives and their teams to develop content strategies that drive growth through effective sales materials.
Required Qualifications
·        Bachelor's degree
·        3 – 5 years of content strategy and production experience
·        Prior experience managing vendors/external advertising and media agencies
·        Strong writing, editing and proofreading skills, with the ability to create content for various mediums and audiences
·        Excellent organizational and project management skills, with the ability to manage multiple projects simultaneously.
·        Ability to collaborate with cross-functional teams and stakeholders
·        Experience with content management systems and analytics tools
·        Candidates should appreciate need for consistency with CenterWell's brand and value propositions
·        Must be passionate about contributing to an organization focused on continuously improving consumer experiences
·        Strong task and detail orientation
·        Process improvement mentality
·        Exceptional attention to detail, with the ability to build and maintain a rigorous quality assurance processes
Preferred Qualifications
·        Bachelor's Degree in Marketing, Advertising or a related communications field
·        Prior Marketing experience with Fortune 500 Company
·        Experience implementing self-serve sales enablement platforms and processes
·        Healthcare, financial services, or insurance experience a plus
Calculated Hire provides equal employment opportunities (EEO) to all employees and applicants for employment without regard to race, color, religion, national origin, age, sex, citizenship, disability, genetic information, gender, sexual orientation, gender identity, marital status, amnesty or status as a covered veteran in accordance with applicable federal, state, and local laws.
JO-2304-135161