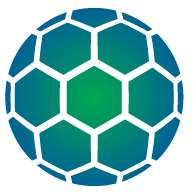 Senior Business Analyst
Industry: Utilities – Supply Chain
Location: Charlotte, NC
Description:
This position is responsible for the design, development, and implementation of Supply Chain specific business process updated and refined processes for assigned projects. Responsible for planning, scheduling, facilitating and leading process development workshops to generate process deliverables and to ensure documented processes are effectively socialized, implementation, and tracked. This position is also responsible for the implementation of any developed processes and identifying associated metrics and indicators to track process adherence and performance.
This process development work will be within and across Supply Chain functional areas to include, but not limited to, warehousing, inventory management, sourcing, and project management.
Major responsibilities and specific job duties:
25% -Conduct data and process
analysis to support the design and develop of business process maps and
business requirements for assigned projects in accordance with guidelines
established by Business Process Management (BPM) methodology and governance.
Responsible for effective creation and socialization process deliverables.
Ensure quality of work output for process documentation meets the required
guidelines and standards for accuracy and consistency across all business
processes.

25% – Facilitate the completion
of process development deliverables and participate in quality assurance
& control reviews of final process development deliverables. Deliverables
include process specification documents, process maps, RACI matrices, related
business requirements, and implementation plan. In addition, supporting
documentation includes process procedure narrative, organizational impacts of
process issues, risks and assumptions for each business process and
documentation of open and made decisions generated during process development
workshops.

25% – Plan, schedule, and
facilitate process development workshops and lead socialization meetings to
review the process documentation with Process Owners, Front-line Managers,
Change Management, and appropriate process Stakeholders.

25% – Lead implementation of
developed processes. Ensures proper documentation of risks, assumptions,
action items, issues and decisions related to the process/s and responsible
for the escalation of key issues and or actions where applicable. Track key
metrics and indicators to monitor process performance and adherence.
Job-specific knowledge, skills or abilities:
Supply Chain and/or regulated utility knowledge and experience.
Relationship management skills: Workshop facilitation skills; Knowledge of Business Process Management fundamentals; Fundamental Knowledge of the Electrical Distribution System; Proficient skills in Word, Excel, Outlook, PowerPoint, Process Mapping tools, and SharePoint Education Requirement: Bachelor s degree from a four-year college or university and 3 to 5 years of prior work-related experience.
Calculated Hire provides equal employment opportunities (EEO) to all employees and applicants for employment without regard to race, color, religion, national origin, age, sex, citizenship, disability, genetic information, gender, sexual orientation, gender identity, marital status, amnesty or status as a covered veteran in accordance with applicable federal, state, and local laws.
JO-2104-110066