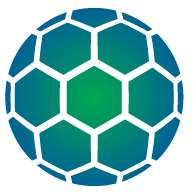 POSITION CONCEPT
HR technology is a fundamental enabler of how HR delivers outstanding experiences to Team Members. The Senior HRIS Analyst is responsible for partnering with HR and IT teams to iteratively advance HR reporting, metrics and analytics for data driven insights and decision support. Utilize existing data sources such as SAP ECC, SuccessFactors and data visualization tools like SuccessFactors Workforce Analytics or Microsoft PowerBI. As part of a small team, be able to also extend support within HRIS analyst work scope including HR data management and system administration.
PRIMARY DUTIES AND RESPONSIBILITIES 
·        Seamlessly step in to support team on system administrator tasks for HR systems and applications. Includes maintaining the organizational and staffing structures. Managing the process for performance coaches to make master data changes for direct reports. Responsibility for data integrity and security. Processes a relatively high volume of master data changes. 
·        Reporting: Respond to ad hoc reporting requests. Create automated or self-service reporting for recurring requests as applicable. Determine how to leverage existing reporting tools to evolve reporting capabilities. Stay current on technology upgrades that will also evolve reporting capabilities.
·        Analytics: Engage with HR team to advance people analytics capabilities so that they can make informed business decisions on their people across multiple human capital topics (e.g., attrition, DE&I, mobility, skill, talent acquisition, etc.). Partners with HR, IT and business leadership to develop, implement, communicate HR analytics solutions. Involved in end-to-end analytics process, including cleansing and wrangling structured and unstructured data, designing and building analytics and models, extracting insights and findings, visualizing outputs, and communicating outcomes. Develop data visualizations that highlight key insights to help clients make informed business decisions related to human capital issues. Interpret, understand, and present results to leadership, with a strong focus on actionable insights. Leads individual analytics projects using key analytics techniques, such as: framing the problem, scoping the work and delivery process, answer/hypothesis generation, design of analyses, and KPI development. Develop and implement HR data-literacy enhancement strategy to achieve high end-user engagement and data-driven decision-making culture.
·        Apply SME knowledge of HR and SAP HCM and SuccessFactors to support innovative future state automated solutions. Ensure the technical work meets current HR technology needs. Within HRIS team purview, provide critical data integration and systems support for key HR programs and processes. Support overall HR data governance and ensure the core infrastructure supports HR data analytics in a secured and governed environment. Work with implementation partner, HR process owners and IT team members to advise on the best way to leverage and configure Success factors modules to achieve business objectives. Ensure compliance with data privacy regulations, standards and best practices. 
QUALIFICATIONS
Education 
Required:   Minimum of high school degree and at least five years of experience.
Experience 
Required:
–         At least five (5) years of HRIS/HR system support experience.
–         Minimum of three years of work experience related to the Duties and Responsibilities of this position is required.
–         Good business knowledge of HR processes and HR KPIs. 
Preferred:
–         Strong understanding of SAP Success Factors modules and SAP HCM.
–         Strong analytical and critical thinking skills.
–         Knowledge in the People Analytics space which includes understanding data, how to deliver data and insights that enable HR solutions and business decisions.
–         Can gather key information, challenge/refine processes and create efficiencies.
–         Ability to work on multiple projects. 
–         Ability to work independently as well as with cross-functional teams to drive continuous improvement with technology and analytics.
–         Define and manage the deliverables of HR team to meet engagement objectives.
–         Experience with BI and data visualization tools such as PowerBI or Tableau.
–         Knowledge of the Microsoft Suite of business software. Advanced knowledge of Excel. 
Knowledge/Skills/Abilities (KSA) 
Required:  Highly analytical, able to detect patterns in data; exceptional attention to detail. Working knowledge of data analytics tools and Human capital systems. Experience with data migration and data management.
Preferred:  Working knowledge of SAP HCM and SuccessFactors. Familiar with project management, change management and agile methodologies. Presents complicated analytical information and insights with efficiency.
LEADERSHIP COMPETENCIES 
•   Champions Safety, Health and the Environment
•   Takes Ownership and Acts with Integrity
•   Drives Business Excellence for Customers
•   Builds Collaborative Relationships
•   Develops People and Teams
•   Cultivates Innovation and Embraces Change
•   Thinks Strategically and Exercises Sound Judgment
Calculated Hire provides equal employment opportunities (EEO) to all employees and applicants for employment without regard to race, color, religion, national origin, age, sex, citizenship, disability, genetic information, gender, sexual orientation, gender identity, marital status, amnesty or status as a covered veteran in accordance with applicable federal, state, and local laws.
JO-2305-135825